7 min read
Our Top 5 Free Copywriting Tools for Inbound Marketers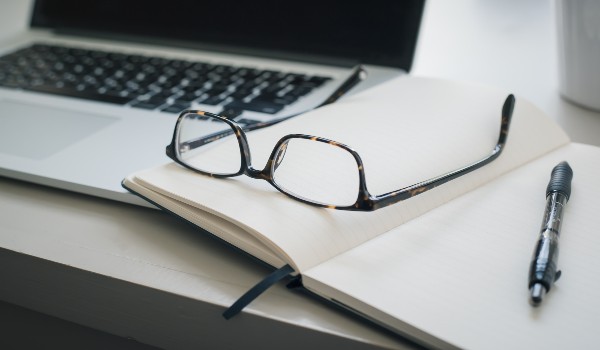 If you're a copywriter, you'll know it takes a great deal of time and attention to create engaging content.
But do you know about the online software and tools available? There are a multitude of headline generators, analyzers, AI content editors, spelling checkers and word counters available to enhance your content and speed up the copywriting process.
That's why we've selected our top 5 picks for the best FREE copywriting tools and software to help you become a better writer.
So whether you're writing copy for a website, blog article, or social post - here are our favourite free tools to help:
BlogAbout
80 percent of readers never go beyond a headline, so first impressions are crucial. Created by Impact (Marcus Sheridan's inbound marketing agency), BlogAbout generates prompts to help you choose an engaging title.
how it works:
It generates common business topics, such as 'customer service' and 'growth' for inspiration and brainstorming.

It then creates a variety of titles with blank spaces in to fill with your own keywords.

A heart icon button allows you to save and log the titles you like. You can also email the titles to yourself!

Pros
It is quick and easy-to-use.
Cons
It has limited features.
---
More For You:
Creating A Content Strategy: The Basics
How To Conduct A Content Audit in 2022
---
EMV Headline Analyzer
EMV Headline Analyzser scores your title based on how well your marketing content addresses people's emotions (referred to as Emotional Marketing Value).
Emotion is key in resonating with online visitors, with studies showing that emotional content performs twice as well than unemotional content.
How It Works:
Your EMV score is dictated by the number of EMV words you have in relation to the total amount of words in your headline. It also tells you the average EMV percentage for professional copywriting so that you can compare it to your own score.

Interestingly, it also classifies your headline as one of three emotional types based on your word choices:

Pros
It assigns you a score that you can improve on and compare with other headlines.
Cons
It would be more helpful if it highlighted the emotional words you use.
Wordtune
Wordtune cleverly rewrites your content using a form of artificial intelligence called NLP (an acronym for natural language processing).
How it Works:
When you type or paste your content in the textbox, Wordtune offers a list of suggestions to select from to replace your original text. It can improve your sentence structure and make your writing shorter or longer.

Pros
It is particularly useful for marketers who want to repurpose their writing across different formats or platforms.
It works on a variety of browsers and on many other popular applications, such as LinkedIn, Twitter, and Facebook.
Cons
It is limited to rephrasing 280 words at a given time, so it does not work on longer pieces of text.
Hemingway Editor
Named after the literary master, Hemingway Editor is the go-to tool to make your writing more concise.
How It Works:
It highlights errors and lengthy sentences in your content using a colour coded system, with each colour representing a type of problem and the improvement needed:
Yellow: shows a sentence that is too long - shorten it or split it into two smaller sentences

Red: shows a sentence that is complicated and unclear to read – reword

Purple: shows a phrase or word that has a simpler alternative – select one of the suggested shorter words

Blue: shows adverbs or weakening phrases – delete and pick a word that is less hesitant

Green: shows passive voice. Use an active voice instead to make your statement sound more powerful

Pros
It works on almost all web browsers and it helps to improve your own editing skills over time.
Cons
It only works if you want short and simple sentences, as it penalises long sentences.
WordCounter
WordCounter is a counting tool with an impressive amount of features, using statistics to offer you a detailed analysis of your content.
How it Works:
Type or paste content into the text box to keep track of how many words and characters you have used. This is particularly beneficial if you are writing towards a fixed word count.
Navigate towards the tool bar for additional insights, such as reading level, reading time, and speaking time. It can even offer information on keyword distribution by counting how many times particular keywords crop up in your text.

Pros
It offers a wide range of insights to select from.
Cons
Some features, such as the reading level, are not completely accurate.
Overview
These copywriting tools are well-worth applying to your work. They are user-friendly, informative, and provide you with numerical data and inspiration, helping you achieve your marketing goals.
There are some limitations to consider with each tool, but use them simultaneously to make the most of their strengths.
---
Interested in learning more about inbound marketing? Download our FREE "Intro to Inbound" e-book.