8 min read
Creating A Content Strategy: The Basics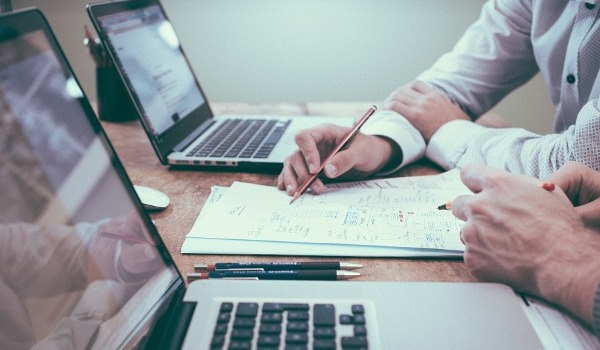 In this blog, we'll be addressing content strategy for inbound marketing, an integral pillar of the philosophy. So keep reading if you want to know what content strategy is, why you need it, and the basics to get you started.
Not sure what inbound marketing is? Check out our previous blog, 'How The Inbound Methodology Can Revive Your SME's Marketing Strategy'.
What is a content strategy?
Think of your strategy as a way to use content creation to achieve your business goals. Depending on what your goals are, your content strategy will differ.
For example, let's review content strategy from the point of view of a business that manufactures automobiles. This year, they want to expand into the electric vehicle sector. Their content strategy, then, could be built around gaining search engine presence in this market, driving new visitors to the electric vehicles section of their website.
As the content strategy would focus mainly around generating interest for a new product, search engine optimization (SEO), and in particular, on-page SEO, would be of paramount importance.
OK, but why do I need a content strategy?
Remember how in our previous inbound article we talked about how Marcus Sheridan saved his swimming pool business?
He began by writing a list of questions his customers were asking him and answered them in blog posts. The reason this approach was (and still is) so successful goes back to the way consumers think and feel.
What would you do if you were purchasing an electric vehicle?
You'd probably get online, and start searching for some answers. You might want to know if your lifestyle is suited to an electric car, which electric car is the best value for money, or what the most reliable brands of electric vehicle are. The business that gives you those answers and presents themselves as a thought leader in the industry would, most likely, be the ones that you purchase from.
A good content strategy is what will ensure that your content gets seen by the right people at the right time. For example, your strategy might involve researching some keywords and phrases to include in your content to get you ranking.
And it's not just about attracting new customers, but also retaining them — a good content strategy will ensure that you continually delight your customers, evolving them into your promoters.
Having a content marketing strategy will also enable you to track your progress towards meeting your goal(s), as well as optimize your efforts. That's why marketers who have a documented content strategy are more successful than those who do not.
---
More For You:
HubSpot vs WordPress: A Comparison
How to Create a Strategic Vision for a Company
Our Top 5 Free Copywriting Tools for Inbound Marketers
---
How to create a content strategy
Set your goal
Ensure that the goals you set are SMART goals. That means they need to be specific, measurable, attainable, relevant and time-based.
One example of a SMART goal for our aforementioned automobile business could be to double organic website traffic within 6 months.
Define your audience.
Next, you need to come up with some buyer personas. Buyer personas are semi-fictional representations of your customers, based on both facts and educated estimations.
It is important to define your target audience before you begin creating content, as you'll need to be aware of what motivates your audience to purchase.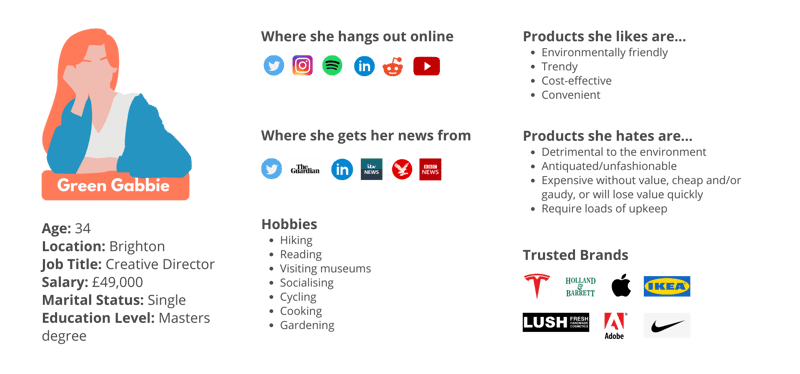 Perform a content audit.
A content audit is a useful way to review what content you already have, building a great foundation to build your strategy upon.
What content do you already have published?

What topics have you been covering?

Are there any gaps?

Are you utilising multiple formats (blog, video, infographic, etc.)?

Can you organise your existing content into a pillar page, with links, to improve your search engine presence?

Is there unpublished content that you can consolidate or repurpose?
Once you've got a good idea of where you already are, you can then think about where you want to go.
Brainstorm ideas and propose some new content.
Think back again to Marcus Sheridan and his list of questions. Think about what your customers want to know, and base your content around that.
It's also important to recall the HubSpot inbound flywheel when brainstorming content ideas. Think about different types of content that will appeal to customers at all stages of the buyer journey.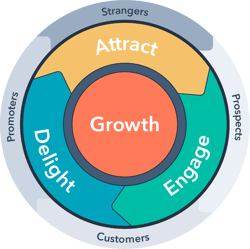 Create a content plan.
A content plan is a documented method of executing your content strategy. Your content plan will show how you are going to use content strategically to achieve your goals.
Think about when you want your content to be published, and in what order. Can you group together content surrounding one topic, posting each blog as a successive chapter of a guide? Do you have time-sensitive content to consider?
You could organise this information into a matrix on Excel, or you could download a content planning template.
Publish and manage your content.
Don't stop strategizing post-publication. Promote your content on your social channels, and track your metrics. Compare how different types of content perform against one another. Analyse how different variables affect your results.
Does posting in the morning garner more interactions, or posting in the afternoon? Does your audience engage more with visual content (i.e. images and infographics) or written content?
Final Thoughts
A well-thought-out content strategy and a documented content plan are imperative to inbound marketing. Hopefully this blog has given you some ideas about where and how you can start strategizing, and set you on your way to inbound success!
If you want to find out more about the inbound marketing methodology, why not take a look at our Inbound Marketing Glossary? It provides easily digestible definitions for related terminology, so you can improve your knowledge of all things inbound.