3 min read
A great candidate experience will benefit everyone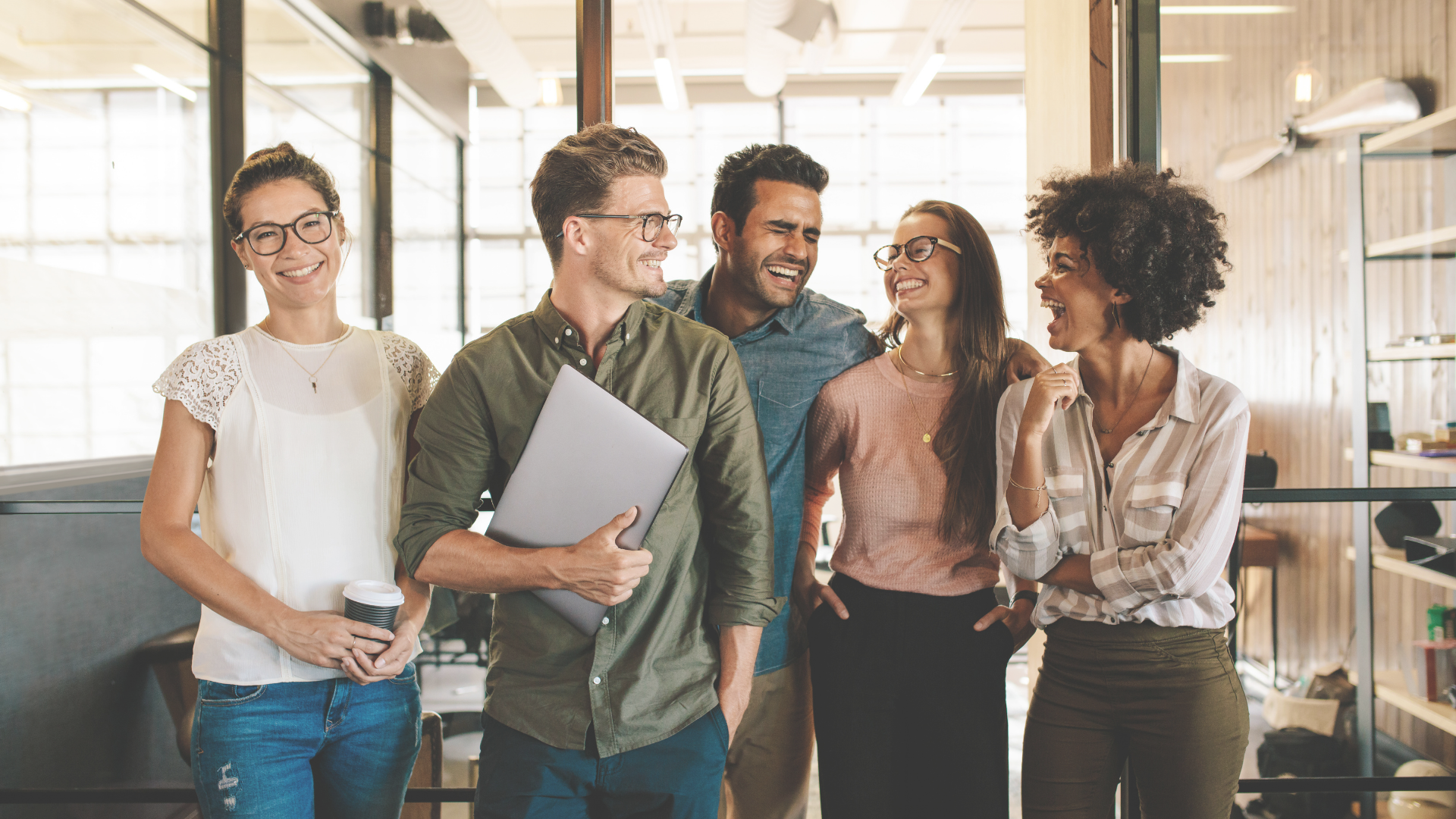 A good recruitment process considers the candidate experience at every stage, including in online interviews, evaluation interviews and the inevitable rejection of some candidates. Creating a positive experience with feedback and consideration will not only humanise the process, but also strengthen your employer branding. It's a win-win.
This is the second blog in the series of extracts from our downloadable e-book "Is it time to recruit well?".
Boost your employer branding with a respectful, positive recruitment process
For many people, the processes involved in looking for a new role can be very disheartening, in no small part due to the lack of feedback from agencies and employers. Often, candidates receive absolutely no feedback following their applications to online roles. More surprisingly, candidates are left in the dark after interviews, even when those interviews are held face to face.
It's also important from the perspective of employer branding that applicants who aren't selected are respected and thanked. As well as knowing when your paths may cross again, all candidates are effectively your brand ambassadors for your organisation. You should encourage them to be so with a positive experience throughout the recruitment process, regardless of outcome.
Considering these factors as the initial stages of designing your recruitment process enables you to build them into the guiding principles and practices moving forward.
Interviews are a two way process
Interviewing should be a two-way process, both in an online face-to-face interview and an in-person evaluation interview. Developing a positive candidate experience will add value to your employer brand, as well as make the process more efficient and effective to all involved.
You can read our blog on running effective face-to-face online interviews for more information.
Consider a typical in person interview; even if it involves more than one stage, it is not unusual for each stage to be in one room, with one or two people, lasting around one hour. From the candidate's perspective, how much are they learning about the organisation? Assuming they accept an offer, they probably won't have seen where they'll be spending most of the working day, or met more than one person from their new team.
An evaluation interview however, will really improve the candidate experience, as well as providing insights for both parties. A tour of the office/factory, access to several members of the senior or hiring team, introduction to other members of the team, and some exposure to the company culture can all be included. This way, candidates leave the evaluation interview with a much clearer picture of the organisation and the role than offered by a more conventional interview. It's a much better experience.
Providing feedback to candidates
Feedback is an important part of the recruitment process, as well as rejection. Candidates will have invested time and effort in the recruitment process; and in our experience, providing them with feedback will lead to an overwhelmingly positive reaction. No one enjoys rejection, but thinking through how you can do this well is an important step in creating the recruitment process.
At each stage of the recruitment framework, candidates will be removed during the process. Use this as an opportunity to provide feedback about their fit to the role measured against other candidates, with the level of detail provided at each feedback stage typically increasing as the candidates progress through the process.
Pre-interview screening
For example, if a candidate is not invited to an online face-to-face interview they could receive a personalised email explaining what has happened at that stage of the process and comparing their score with that of the highest-scoring candidate.
Online face to face interviews
Candidates who have had online face-to-face interviews, but are not selected for the evaluation interviews, could be sent a personalised email providing feedback and an offer to have a conversation with them if they wish to gain further insights.
Evaluation interviews
For candidates who attended the evaluation interviews but are not offered a position, it's always practice to have a phone conversation with thorough feedback. At this stage, candidates have invested a good deal of their time in the process and they deserve your time and attention.
Always consider the candidate experience
Planned, positive recruitment processes deliver better results for candidates and employers, helping to deliver genuine and valuable insights across each stage. But it's also an opportunity to increase your branding as an employer of choice, even with candidates who ultimately are rejected.
The next blog in the series considers how best to define the job role.
For more information on how to create a robust, bespoke recruitment process for your organisation, download your free copy of our eBook Is It Time to Recruit Well.